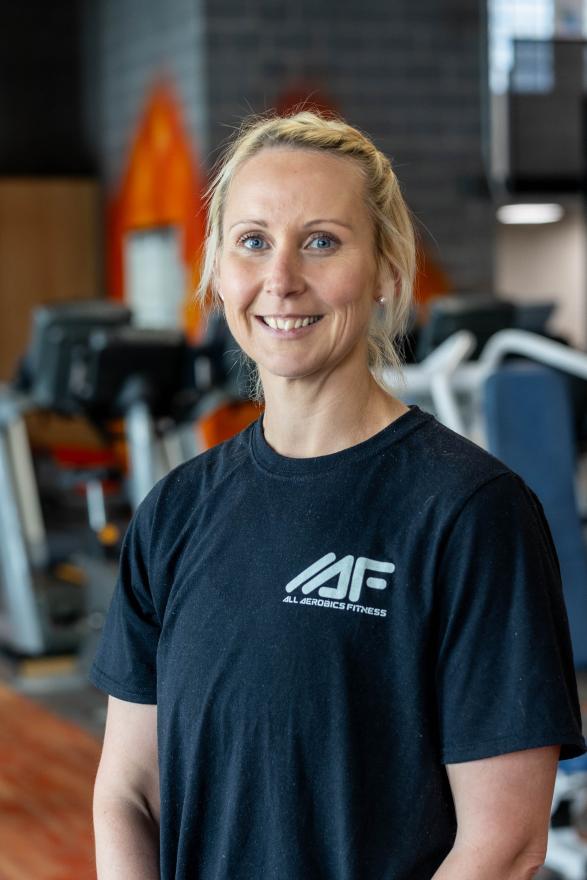 Personal Trainer & Group Fitness Instructor
Michelle is our very own human dynamo! She joined our team of fitness instructors in 2017 and takes many of our group exercise classes every week. 
Michelle's passion for fitness started after her first knee reconstruction in 1996. "I was a 15 year old who lost her basketball dream and I sought refuge by doing rehabilitation at the gym. I became fascinated with how exercise can have such a positive effect on everyday living" Michelle said.
"I discovered that exercise benefits much more than the physical condition; it gives you such a mental boost too! I love seeing people feeling that, so that's why I became a Fitness Instructor. I love to be a part of someone's day to share that experience, and I hope that my time with them is one of the best parts of their day." 
Michelle's large weekly class load keeps her very fit, which helps her to take part in Triathlons, Marathons, Ironman events and other endurance events throughout the year. Now you know why we call her our human dynamo!
Monday
Tuesday
Wednesday
Friday
Saturday